How to Use the Corkboard Outline
To view your project or individual File or Folder outline in corkboard view:
Select the relevant Project, Folder, or File that you wish to see your folder outlione

Click on the relevant menu icon
If you select the title of your project, you will see a "notecard" for each Folder and File with an editable summary. If you select a folder as in the example below, you'll see all the Folders and Files in it.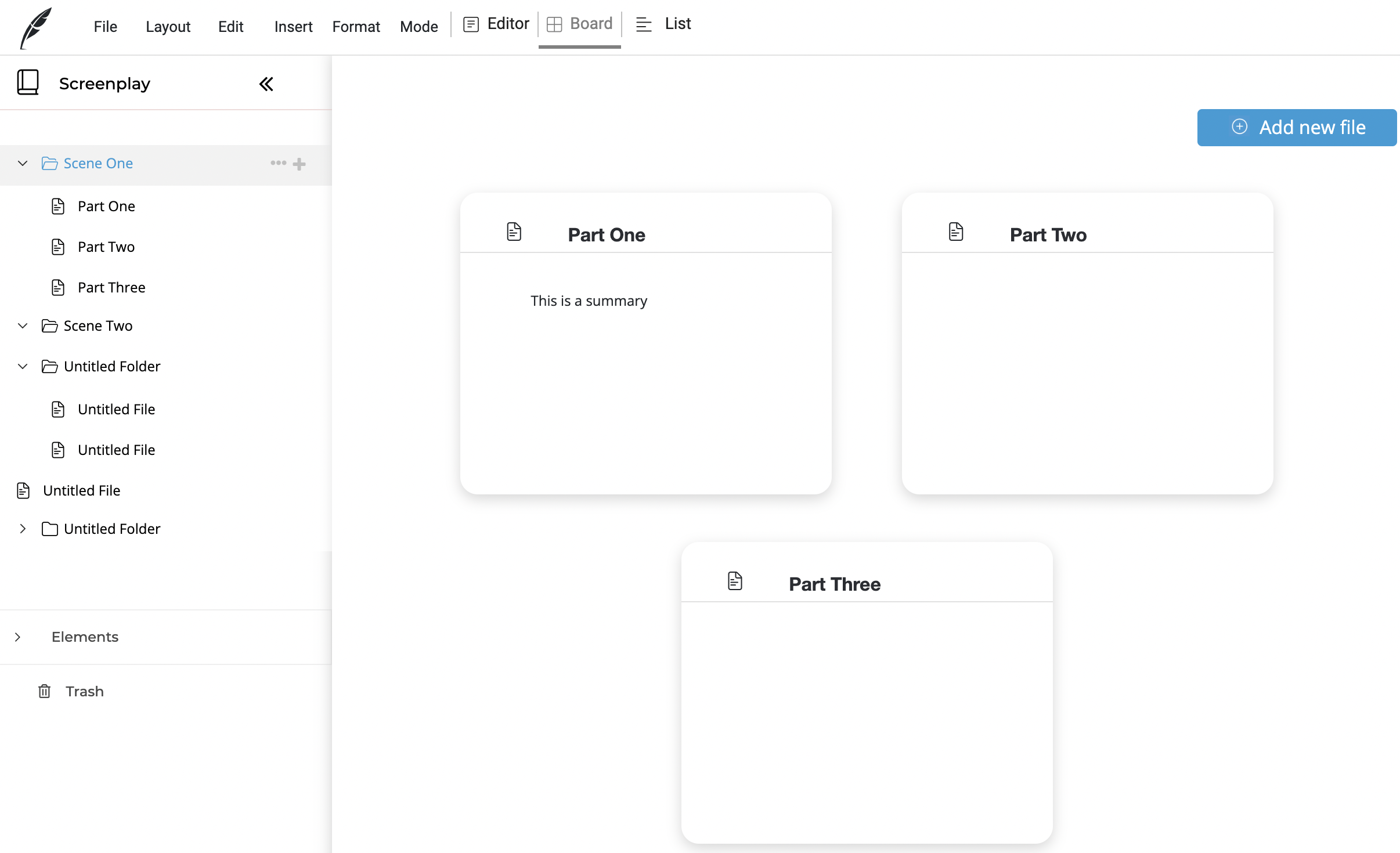 To add content to the corkboards, you must add content to the summary section of the File or Folder that you've selected.