How to Create Sections, Scenes, and Outlines
Members use Folders and Files as documents, chapters, scenes, and more. To add a Folder or File:
Navigate to the left-hand sidebar in the editor

Hover over the section title and folders, then select the three dots or plus button.

Next choose whether you want to add a Folder or a File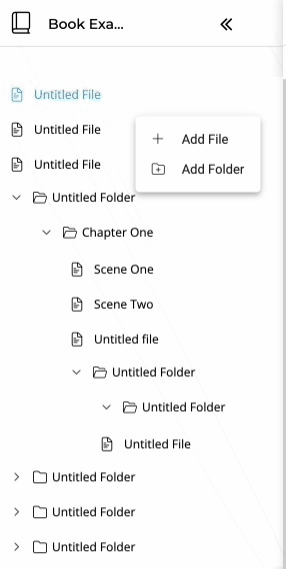 The second way to add a Folder or a File is to scroll down to the bottom left-hand of the editor. You'll see three icons. The plus icon adds a file, the folder icon adds a folder, and the box icon adds an element.